I Can Protect Your
American Dream
Immigration law is complex, but I have the experience and resources to help
you navigate the immigration process.
Creditor Harassment Attorneys in Scottsdale
Compassionate, Honest, and Loyal Attorneys in Arizona
Creditor harassment is an unfortunate reality many individuals face, often during significant financial stress or personal hardship. Understanding the emotional toll this can take conveying a compassionate view of how legal assistance can provide relief and protection during such challenging times is crucial.
If you need a fearless legal advocate, call Compassionate Counsel at (602) 641-5228.
What Is Creditor Harassment?
Creditor harassment involves repeated and intrusive communication attempts by creditors or debt collection agencies seeking repayment of outstanding debts. These actions can range from constant phone calls and intimidating letters to threats of legal action, wage garnishment, or repossession of property. In some cases, the severity of harassment can escalate to a point where it infringes upon an individual's rights, causing undue distress and anxiety.
Do You Need an Attorney?
An experienced attorney can be an invaluable ally in combating creditor harassment. They have the knowledge and experience to navigate through complex legal frameworks, allowing them to provide practical solutions tailored to each client's unique circumstances.
The Fair Debt Collection Practices Act
One significant way an attorney can assist is by invoking the Fair Debt Collection Practices Act (FDCPA), a federal law that protects consumers against abusive debt collection practices. If a creditor has overstepped their boundaries, an attorney can use the FDCPA to hold them accountable, potentially leading to the cessation of harassment and even monetary damages for the client.
Legal Options
An attorney can help negotiate with creditors, creating a realistic payment plan that respects the client's financial capabilities. This can significantly reduce the pressure on the debtor, giving them breathing room to focus on improving their financial situation without constant fear of aggressive collection tactics.
In more severe cases, an attorney might recommend filing for bankruptcy as a means to stop creditor harassment. While this step is not taken lightly, it can provide immediate relief and a path toward financial recovery under the protection of federal law.
Legal Counsel with Humanity in Mind
Facing creditor harassment can feel overwhelming. However, you are not alone. An attorney can shield you against aggressive creditors, ensuring your rights are respected and guiding you toward a more stable financial future.
At Compassionate Counsel, we believe in providing personalized legal support to those going through a difficult time. Our compassion and understanding of your situation and extensive legal experience can turn the tide in your favor, offering hope in what may feel like a hopeless scenario.
Contact our Scottsdale creditor harassment attorneys to learn more.
---
Family-Based Visas
When bringing a parent or sibling to live with you, you must be a U.S. citizen and at least 21 years old. Green card holders cannot petition for their parents or siblings. When bringing your children to live with you in the U.S., their age and marital status will impact their eligibility.
Permanent residents may petition for:
Children who are unmarried and under the age of 21
Unmarried sons and daughters who are over the age of 21 (plus any children of their own)
Qualifying for a Marriage Visa
If you are a U.S. citizen or green card holder, you may bring your eligible spouse to live with you in the U.S. by completing Form I-130. This is the process to use whether you are a citizen or a permanent resident.
If you are engaged but not yet married to a foreign national who is living outside the U.S., you can seek a K-1 fiance(e) visa. This non-immigrant visa grants your fiancée entrance to the U.S. if you intend to get married within 90 days. Once married, your new spouse may apply for a green card.
Let's discuss how we can help you move forward. Call (602) 641-5228 or contact us online. Attorney response time is less than one hour.
Client Testimonials
Allow Our Former Clients to
Tell You What Sets Us Apart
They are lawyers with integrity and a heart, that seek your best interest.

- Gena W.

I could not have hired a better team if I had searched the country!

- Janine S.

Brant was very helpful and patient.

- Damian M.

They made an intimidating process easy to navigate.

- Alexander V.

Brant and Kristopher are MASTERS at what they do.

- Jeremiah D.
How I Serve Clients
As a full-service immigration firm, I serve clients not only in our backyard in the Santa Clarita Valley, but throughout the country and around the world. Whatever your immigration goals may be, I'm prepared to help you work toward them. Your success is my success.
Our immigration services include:
Whether you are a human resources professional hiring foreign talent or the fiancé of a U.S. citizen hoping to join your spouse in America, I'm eager to help. I'm compassionate with my clients but also aggressive in my approach to ensure that I'm setting you up for success.
Choose Attorney Alicia Vargas
With a global presence, my firm has had the privilege to represent individuals, families, entrepreneurs, and businesses around the world. I look forward to putting my experience to work for you.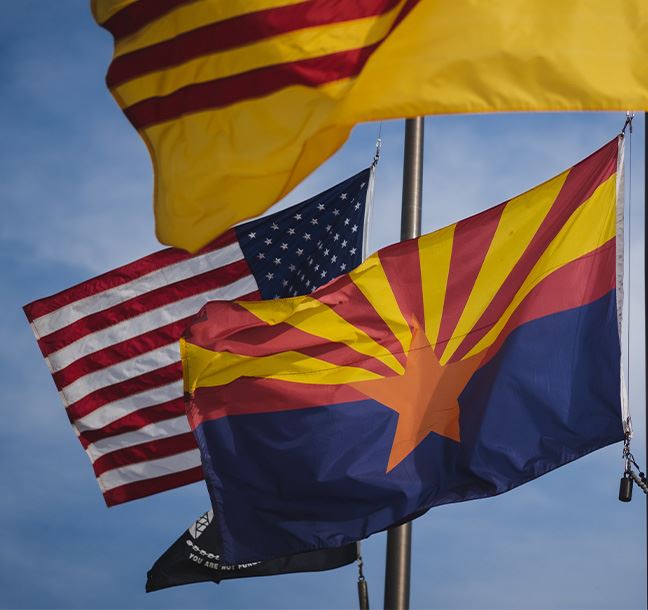 Reach out to us today at


(602) 641-5228

.