Real. honest. Open.

We won't tell you what you want to hear; we'll tell you what you need to hear. When your financial well-being is at stake, you deserve the help of a legal team who respects you enough to deliver frank advice from start to finish.
Personalized Debt Relief Solutions in Scottsdale, Phoenix, and the Surrounding Areas
No one should have to live with overwhelming debt. If you have lost sleep over mounting bills and angry calls from creditors, it is time to seek experienced and professional help.
Our attorneys at Compassionate Counsel dedicate themselves to helping Arizona clients overcome financial difficulties through bankruptcy and debt settlement. We offer empathetic, no-judgment representation, and you will work directly with our skilled lawyers throughout our handling of your case. No matter your circumstances, we are determined to identify and implement the solutions you need to reduce or eliminate consumer debt.
How We Can Help You Fight Consumer Debt
Our number one goal is to provide you with powerful relief that will meaningfully improve your life. We value the genuine relationships we build with our clients and will do everything possible to help you secure the financial freedom you deserve. Our firm is also proud to help our local community by offering pro bono and discounted services to the indigent, veterans, military servicemembers, and first responders.
Filing for bankruptcy may seem intimidating, but the process will put a temporary stop to collection efforts and can allow you to discharge substantial amounts of unsecured debt. You also do not need to navigate bankruptcy alone, as our attorneys will serve as your guide and advocate every step of the way. Two major types of consumer bankruptcy are available, and the type you qualify for will depend on your current level of income.
---
Flexible payment plans are available. Contact us online or call (602) 641-5228 to schedule a free initial consultation to discuss your options.
---
If you have little to no current income or very little disposable income, you will likely qualify for Chapter 7 bankruptcy relief. In a Chapter 7 bankruptcy, non-exempt assets are liquidated to partially repay creditors. Fortunately, we can help you exempt many of your assets, and many filers lose little to nothing. Once the liquidation process is completed, you will generally be permitted to discharge any remaining unsecured debts. This includes credit card debt, medical debt, personal loans, and unpaid utility bills.
Our team at Compassionate Counsel recognizes that bankruptcy is not the right choice for everyone, and we are prepared to assist you with several alternatives. Our lawyers can help you renegotiate the terms of personal loans. We can also fight to obtain a credit card debt settlement by negotiating directly with your creditor card company. Should the situation call for it, we are happy to put a stop to creditor harassment and help you understand your rights under federal law.
Let's discuss how we can help you move forward. Call (602) 641-5228 or contact us online. Attorney response time is less than one hour.
Client Testimonials
Allow Our Former Clients to
Tell You What Sets Us Apart
They are lawyers with integrity and a heart, that seek your best interest.

- Gena W.

I could not have hired a better team if I had searched the country!

- Janine S.

Brant was very helpful and patient.

- Damian M.

They made an intimidating process easy to navigate.

- Alexander V.

Brant and Kristopher are MASTERS at what they do.

- Jeremiah D.
Additional Legal Services
While the majority of our practice is devoted to facilitating debt relief, we do offer several additional legal services to select clients. Our legal professionals have experience assisting with estate planning, asset protection, small business organization, divorce, and personal injury claims. If you need guidance in these areas, we encourage you to reach out directly to Kris or Brant to discuss your case.
---
Call (602) 641-5228 or contact us online to learn more about how we can help you secure debt relief. We offer our legal services in English and Spanish.
---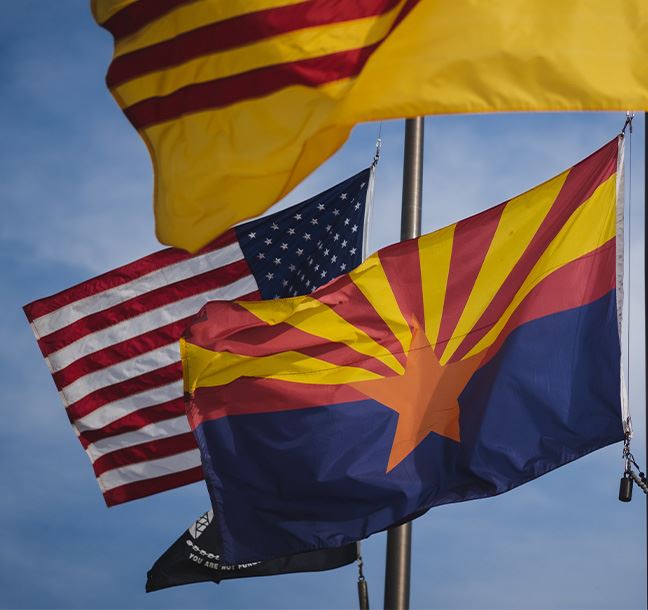 Reach out to us today at
(602) 641-5228.